Queensland University of Technology (QUT)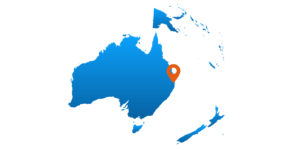 QUT is located in the heart of Brisbane. It is considered one of the ten best universities in Australia and is among the top 3% of the best universities in the world. There are currently around 50,000 students studying at QUT, including 9,000 internationals. In addition to well-equipped lecture and study rooms, the campus also has state-of-the-art research rooms, two libraries, numerous cafés and restaurants, a fitness studio, a swimming pool, art galleries and museums. And all just a few meters from downtown Brisbane and the trendy South Banks. Brisbane itself is one of the largest metropolises in Oceania. While you can marvel at some of the tallest buildings in Australia in the Central Business District, you can enjoy the subtropical climate in the quiet neighborhoods along the Brisbane River and on numerous beaches. And when you've had enough of city life, just take the high-speed ferry to picturesque Moreton Island.

WEBSITE www.qut.edu.au
LOCATION Brisbane, Queensland, Australia
STUDENT POPULATION 52.510, out of these are 9.769 international students (2019)
LANGUAGE USED English
UPCOMING SEMESTER DATES
Semester 1: 21. Februar 2022 - 25. Juni 2022  — Orientation: 21.-25 Februar 2022  — Lecture Period: 28. Februar - 3. June 2022  — Exam Period: 11. Juni - 25. Juni 2022
Semester 2: 25. Juli 2022 - 19. Nov 2022  — Orientation: 18.-22 Juli 2022  —  Lecture Period: 25. Juli - 28. Oktober 2022  — Exam Period: 5. -19. November 2022
Application Deadline
Semester 1, 2022: 30. November 2021 (29. October 2021 recommended)
Semester 2, 2022: 28. Mai 2022 (30. April 2022 recommended )
Business
Creative Industries
Education
Engineering
Languages and Linguistics
Law
Sciences
QUT regularly scores extremely well in international university rankings. Here are a few recent examples:
· Top 190 in the 2021 Academic Ranking of the Times Higher Education (THE) World Universities Rankings
· No. 1 in Australia and No. 14 worldwide in the 2020 Times Higher Education (THE) Young Universities under 50 Rankings
· Top 1% of Australian Business Schools (Triple Crown Accreditation)
· No. 1 in Australia und No. 17 worldwide for Communication and Media Studies according to the 2020 QS World University Ranking
· No. 2 in Australia und No.39 Worldwide according to the 2020 QS Graduate Employability Rankings
· No. 22 worldwide for Transportation Science & Technology according to the Academic Ranking of World Universities 2017
· 91% satisfaction rate amongst international students (International Student Barometer Queensland, 2018)
· Top 75 Worldwide for Education according to Academic Ranking of World Universities 2017
· No. 9 in Australia and No. 42 worldwide for Nursing according to the QS World University Ranking 2017
· No. 65 worldwide for Computer Science in the THE World University Ranking 2016-2017
- Information and advice on finding and securing accommodation
- Assistance should you have any problems with your accommodation.
The university recommends that you make arrangements to stay in temporary accommodation for the first 1-2 weeks of your arrival in order to find suitable longer-term accommodation.
ON-CAMPUS HOUSING
Unfortunately, there are no on-campus housing options. Nevertheless, the university provides initial general information and tips on housing options on their Accommodation webpage.
OFF-CAMPUS HOUSING
There are various privately operated student residences near the two campuses -
https://qut.studystays.com.au
Modern Campus
QUT has a first-class campus with state-of-the-art technical equipment and high-tech laboratories. For example, it owns the Cube, the largest multi-touch surface in the world. In addition, the campus is located in the center of Brisbane and directly on the Brisbane River.
Technology Focused
The university is considered to be one of Australia's outstanding universities in research and teaching of technical courses. It is also a member of the Australia Technology Network, an association of the most innovative and entrepreneurial universities in Australia.
Options, Options, Options...
QUT offers its international students first-class support and a wide range of options. The university promotes student life outside of the lecture rooms and organizes numerous exciting leisure activities in and around Brisbane.
The Cube
QUT is particularly proud of the Cube. It is the largest multi-touch surface and one of the largest digital interactive learning and display surfaces in the world. It consists of 48 multi-touch scenes, spread over 2 floors. Various project presentations from the fields of science, technology, engineering and mathematics, interactive programs and exciting games and competitions take place on the touch surfaces of the cube every day. In addition, workshops at the Cube are an integral part of many courses.
Australia Technology Network
The QUT is part of the Australia Technology Network (ATN), a network of the most innovative and entrepreneurial universities in Australia. The ATN is known as one of the world's leading associations of young universities with a focus on technical teaching and application-oriented research. As part of the ATN, the QUT offers its students close cooperation with companies from industry and business.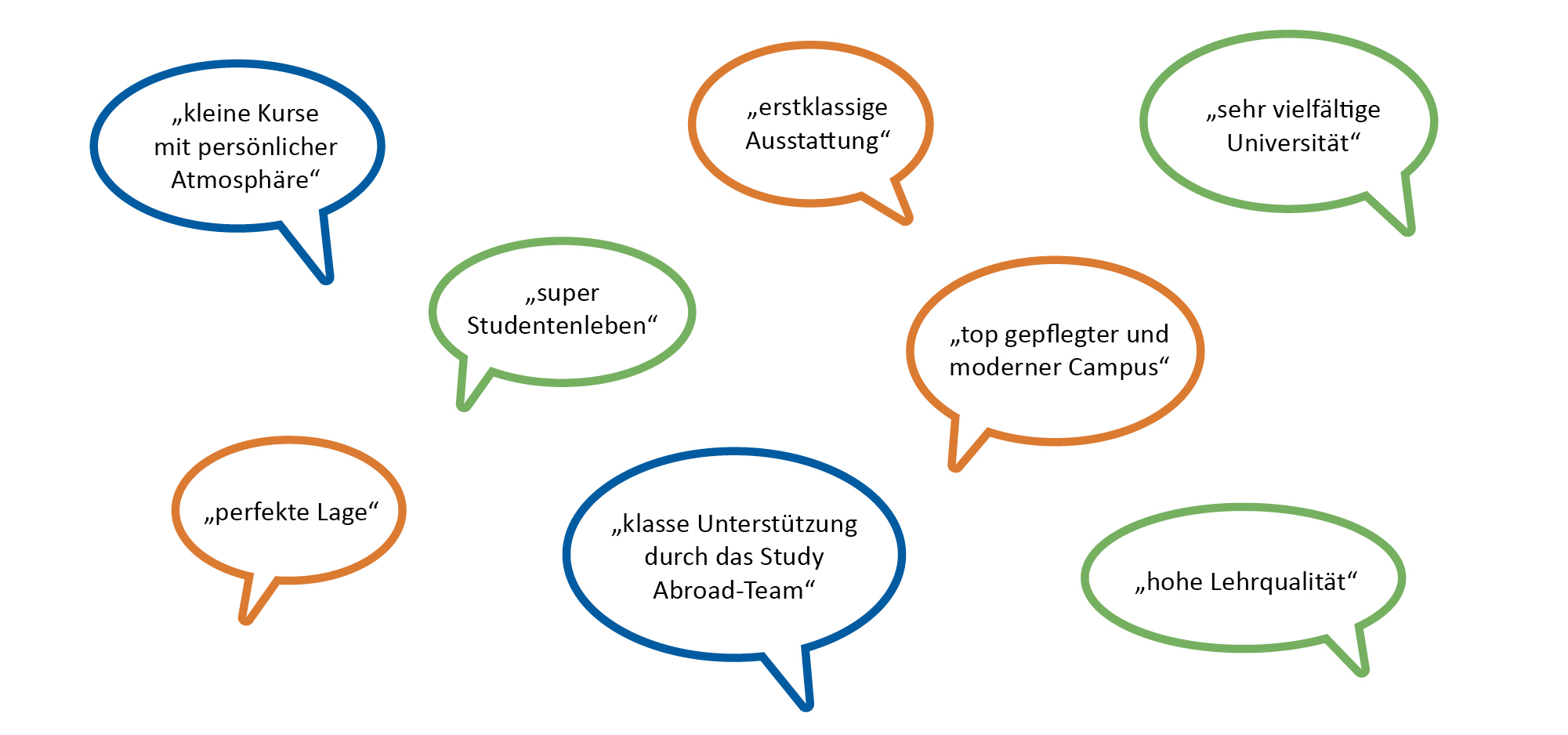 These universities could also interest you